Hitachi Power Semiconductor Device,Ltd.
http://www.hitachi-power-semiconductor-device.co.jp/
Line up several superb power device products like
①Power diode for consumer industrial and automotive application
②Intelligent high voltage IC to realize high reliability by unique dielectric isolation technology
③IGBT to enable high efficiency and noise reduction inverter
Tachibana Device Component is authorized distributor(Tokuyakuten) of Hitachi Power Semiconductor device in Japan


Innodisk Corporaton.
https://www.innodisk.com/jp/index
Provide embedded flash products for industrial use, DRAM storage products
Main application: Enterprise, Industrial, Aerospace, Military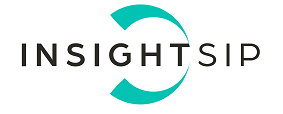 Insight SiP
http://www.insightsip.com/jp/
Provide the smallest standard module including BluetoothⓇ Low Energy(BLE) antenna
Offer various high density and small wireless module with own patent holding antenna for standard telecom specification Offer custom design products including antenna SiP module


UltraMemory Inc.
http://www.ultramemory.co.jp
Provide ultra-wide band memory using platform with experienced circuit technology Contribute telecom and image processing ,that need high‐speed processing


Long Range Systems(LRS)
https://www.lrsus.com/
Founded in 1993
Provide messaging monitoring indoor measurement service and solution for more than 80,000 customers in W-W


KOE(Kaohsiung Opt-Electronics)
http://www.koe.j-display.com/
Founded in 2012. group member of Japan Display Inc, having manufacturing facility in Taiwan to provide original design development and procurement.
Provide high reliability and high performance display using
the strength of Hitachi/Toshiba/Sony solution
Satisfy customer's needs like PLP and small lot supply etc.


Cathay Tri-Tech.,inc.
http://www.cathay.jp/
Provide total solution for SIMCOM communication module (top share at IoT / M2M field) Gateway Router 920MHz wireless device.


SanMax Technologies Inc.
http://www.3max.co.jp/
Memory module for various application like high reliability stable supply cost competitive products. Enable small lot module business with DDR3,DDR2,DDR and SDRAM


C&IT
http://www.c-it.co.jp/
Provide program writing for MCU Flash memory FPGA CPLD etc. by reasonable cost. Provide Tape & Reel


C & G Incorporated
http://www.c-and-g.co.jp/index.html
Provide Font solution suitable to apply IT related products and digital home appliance products like Bitmap Font anti-aliasing , Bitmap font , C&G TrueType font, ARPHIC embedded language, Mobile Font(scalable Font for display)etc.


JAPAN AUTOMATIC MACHINE CO.,LTD.
http://www.jam-net.co.jp/product/connector/
Only company to provide fully automatic crimping machine and connector/harness to together. Handle from the early design stage with the variety of many products.


MIRAI BAR Inc.
Provide development and manufacturing custom products utilizing total solution of ultra-thin IOT device (H/W) system(S/W) and ultra -thin technology

RIVER ELETEC CORPORATION
http://www.river-ele.co.jp/
Founded in 1949. Japanese manufacturer to provide high liability crystal equipment (mainly crystal resonator and oscillator) Especially leading company by smallest SMD type and supply its to world 2nd largest smart phone maker.


Ryosai Technica Corporation
http://www.ryosai.co.jp/
Unprecedented electrolytic dehumidifier! (Ultra-low power consumption maintenance free operate below 0℃ Drain-less Silent) Enable to remove humidity in the air only by applying 3V. Suitable to use sealed area and turn on power regularly


Lelon Electronics Corp 立隆電子工業社
http://www.lelon.com.tw/
World No5 aluminum electrolytic capacitor maker. Provide not only general purpose products but power generation and automotive products